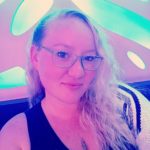 Brittany Pitt
Screenwriter
Candidates About
I am a passionate writer looking to gain experience if the industry. I am looking for an internship in either Script Writing or Sound Design, to work towards my hours for mu degree at the Open Window Institute of the Arts.
I have written in many forms and genres, and love creating characters and worlds.
I also have a passion for location sound recording, and dialogue editing.
Primary Profile :
Script Writer
Phone Number:
Whatsapp Mobile Number:
Education
January 2016 - December 2018

Tshwane University of Technology

National Diploma in Film and Telvision Production