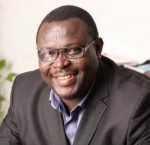 Clement Omemu
Creative Industry Personnel
Candidates About
Clement Omemu is currently the Chief Creative Consultant  to BRAND SOUL and Firebrands 2 RESULTS-DRIVEN, YOUNG, and TRULY  brand building and development  business based i n Lagos Nigeria.
Throughout his Rosabel Leo Burnett career spanning almost two decades, he's  have been responsible for much of the agency's most creative, brand-building and award-winning advertising.
Up until February 2016 as the Executive Creative Director and acting Managing Director of Rosabel Leo Burnett, he played an integral role in pitches, landing more than half of the accounts that resided in the agency.
He went on to establish a brand development CONSULTANCY with a group of friends called Black Sea. He was the pioneer Chief Consultant until 2018 when he decided create his own brand Consultancy to fit his ideal vision of a 360 degree digital brand development business.
He is an active judge, portfolio reviewer, panelist, speaker, and mentor. He is also a creative consultant to young and upcoming advertising agencies in Lagos.
CURRENT PRO BONO WORK
'Children Should be Children'
An Initiative to minimise/stop child Abuse and Girl child marriage
Clement is married to a professor of science, Professor Mobolaji Omemu, we have 4 children
Primary Profile :
Creative Industry Professional
Phone Number:
Whatsapp Mobile Number: