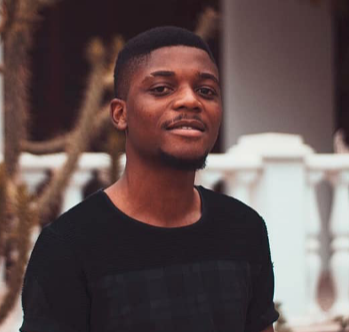 Damilare Adeyemo
Editor
Candidates About
Phone Number:
I have extensive experience managing the multi-camera rigs used in filming motion pictures. Through this experience, I gained invaluable knowledge on how and where to place the cameras in order to receive the best view. And editing afterwards in post production with editing software such as adobe premiere pro and davinci resolve. My expertise lies in outing together a variety of angle shots to create a more dramatic effect for the film, storyboarding and post production. I also have a reputation for selecting the optimal cameras to achieve the best shots based on the particular scene being filmed. As a forward-thinking creator, I continually experiment with new technology, cameras, and editing software to achieve superior production outcomes. This unique combination of abilities specifically suits me for this next step as a professional.
My attached resume includes further details about my experiences, as well as a link to my digital portfolio. I look forward the opportunity learn more and to discuss how I can contribute my strengths as a Cinematographer and a film editor. It is my goal to work with a team that shares my dedication to growth and advancement within the film production industry.
Primary Profile :
Video Editor
Software Proficiency:
Adobe premier pro
Adobe photoshop
Adobe after effect
Adobe illustrator
Whatsapp Mobile Number:
Education
September 2015 - ( present ) took a break

Eastern Mediterranean university North Cyprus

Bsc

Took a break to gain experience in the industry
Work & Experience
Editor / camera 1 operator

Uwana ubeng film

August/12/2018 - February/20 /2019

Oversees all video and photographic equipment for use during the production shoot.
Conducts preliminary research on-site location and prospective equipment to be used for production.
Performs pre and post video editing work on all video files.