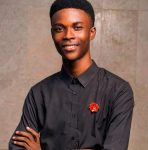 Godwin Chidiebube Collins
Content Marketer /Social Media Manager
Candidates About
Phone Number:
Competent in social media marketing, Canva graphics design, and brand communications strategies. I love writing for marketing purpose, and relationship building. I'm passionate about photography and video. I find myself being in love with everything art. Creative arts that create impact.
Primary Profile :
Intern
Whatsapp Mobile Number:
Education
2016- date

University of Uyo, Akwa Ibom

B.A. Communication Arts
Work & Experience
Community Manager

COC EVENTS Nigeria

Janauary 2019- date

creating brand messages and promoting events using social media marketing techniques and strategies.