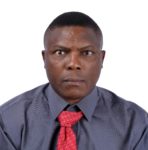 isaac azuoma daddy ndulor
Actor/Voice Over Artist
Candidates About
PERSONAL DATA
Full Name:
Isaac Azuoma Daddy Ndulor
E-mail:
isaacndulor73@gmail.com
mettles2015@gmail.com
Phone:
+2349061526246, +2349026868265
PERSONAL STATEMENTS:
Isaac desires to work in an organization where hard-works are rewarded and opportunity are given for training in order to improve productivity and better my experiences; where he is an integral member of a team. He desires to work in a goal-oriented organization where innovation and career excellence is advocated with all diligence and aspiration, with a view of attaining organization excellence. Where he can be able to manage frameworks and teamwork through workshops and brainstorming sections; and conscious risks mitigating plan on go-live projects.
I attended the University of Bolton, England. I am a certified Project manager and business analyst, quality health and safety environment 1, 2, 3 supervisors. Entertainment/production/voice over roles had been part of my long time dreams, desires, and aspiration. I look up to a lot of people as my mentor without mentioning names. I will appreciate it if I am auditioned for any of the roles above/resume categories.
Primary Profile :
Voice Over Artist
Phone Number:
Whatsapp Mobile Number: