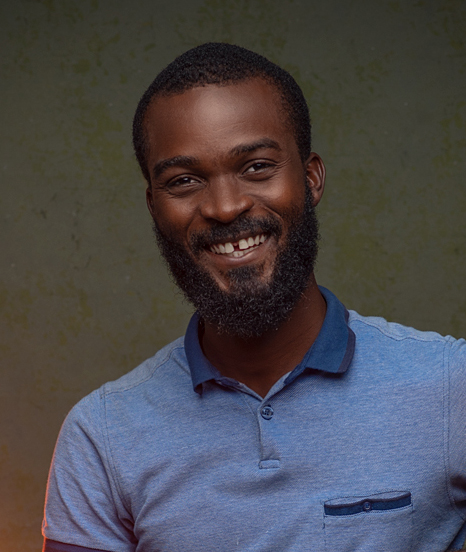 Mbiedabasi Etim
Photographer
Candidates About
Mbiedabasi Etim is a visual story telling artist who started out in photography by chronicling the rapid development of Uyo City, Nigeria as well as the country's rich culture and heritage. A self-directed leader with problem-solving capabilities, effective working independently and as a dynamic team member in constantly evolving situations.
As Mbiedabasi progressed with his career, he started to explore new creative territory, integrating multimedia practice with the investigation of themes such as marriage, gender politics, popular culture, religion and spirituality under his company Carrot Photography.
His work is, by and large, a body of social documentation. The subject of his lens shifts: from exploring systems around cities and the people, conversations and dynamics that exist within that; to shining a light on the youth, and some of the challenges faced by young people. Mbiedabasi has used photography – being able to distill a living moment into one single picture – as a way of engaging with people, of gathering stories and insights that stand as a record of what took place.
Mbiedabasi's love for people, for engagement and the 'overlooked ordinary' of Nigeria, has seen him become involved in a number of projects. This includes work with Global Shapers Community Education Projects.
Well aware of the often exploitative nature of photography, Mbiedabasi is out to capture the moments of joy, successes and unity among communities and people in the place he calls his home.
He is based in Nigeria from where he works around the world.
Primary Profile :
Actor
Outfit Size:
Medium
Phone Number:
Whatsapp Mobile Number:
Work & Experience
Assistant Photographer

Image Faculty

May 2012-March 2013

Media Head

Office of the President, National Association of Nigerian Students (NANS)

December 2009-February 2011