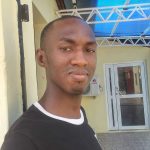 Nnamdi Humphrey
Animator
Candidates About
Phone Number:
Creativity unlike university courses is not something that can be measured. Creativity is developed through constant practice with a specific eye for detail.
With my knowledge of after effects and other animation and 3d software, I would be able to bring the client imagination to life by visualizing their ideas and displaying them in a form others can understand.
I have knowledge of many industry animation and 3d software applications such as Adobe After Effects, Photoshop, the foundry nuke, substance painter, Cinema 4D and many more. I have an eye for details as I work to achieve the highest standards or originality.
Primary Profile :
Animator
Demo Reel/ Sample Jobs:
Software Proficiency:
Cinema 4D, after effects, photoshop, premiere pro, the foundry nuke, moho,
Whatsapp Mobile Number:
Education
2008/ 2013

covernant university

Bsc psychology
Work & Experience
2019

2017/2019