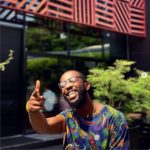 Ohimai Ojeikere
SEO Analyst & Content Writer
Candidates About
I'm a full-blooded Nigerian born in Lagos. Nigeria has been an integral part of my upbringing. However, I consider myself a citizen of the world. My family's travels took us to Egypt, Kenya, Ghana, and the Netherlands. Thus, as my brothers and I grew older, it was almost impossible for us to not appreciate the differences we saw in others.
After 5 years at one of East Africa's most prestigious boarding schools, I went off to Texas Christian University to obtain my Bachelor of Science in Strategic Communication.  With the acumen I gained in Advertising and Public Relations, I landed a job with an up and coming digital marketing agency called Advantix Digital. In my two years with them, I worked as an SEO Analyst and Content Writer.
I have returned to Nigeria to broaden my skillset and to engage in any form of writing that puts my way with words to good use.
Primary Profile :
Intern
Phone Number:
Whatsapp Mobile Number:
Education
2013/2017

Texas Christian University

BSc. in Strategic Communication